Climate change is the greatest challenge that our planet faces. No one can be immune or can escape the consequences of a hurricane, a wildfire, or a drought because these type of events have a butterfly effect. When a natural disaster affects a city, its effect transcends to its neighbors. Therefore, governments and business leaders must collaborate to establish strategies to limit and end climate change. The environmental and economic benefits of fighting climate change are greater than the benefits of following the same old practices and ignore the risks of this climate phenomenon. That was the main point of the speech given by the Former President of Mexico and Chair of the Global Commission on the Economy and Climate, President Felipe Calderón during the FSUN Summit "SDG Convergence: Investments and Partnerships for The Global Goals" at the UN ECOSOC Chamber on September 19, 2018.
President Calderón challenged what he refers to as the "False Dilemma" of promoting economic growth versus fighting climate change. He argued that "it is possible to have better economic growth and a better climate at the same time." President Calderon insisted on the invalidity of the argument that fighting climate change is associated with high cost. He clarified that, in fact, taking action on climate change can generate more economic benefits for the private sector and for the economy.
President Calderón explained during his speech that taking an action on climate change and "doing the right thing" can generate benefit on many levels. In particular, we can:
Avoid over 700,000 premature deaths from air pollution

Raise USD 2.8 trillion in carbon price revenues and fossil fuel subsidy savings

Achieve a higher global GDP growth

Generate over 65 million additional low-carbon jobs

Increase female employment and labour participation
President Calderón demonstrated that taking action on climate change can be beneficial to the economy through changes in three systems: cities, land use, and energy. President Calderón suggested that we can fulfill SDG #11: Sustainable Cities and Communities by making retrofitting buildings. He highlighted that 3.3 million new jobs can be created in the retrofitting industry alone. By following this suggestion, we can build sustainable cities and generate high profit.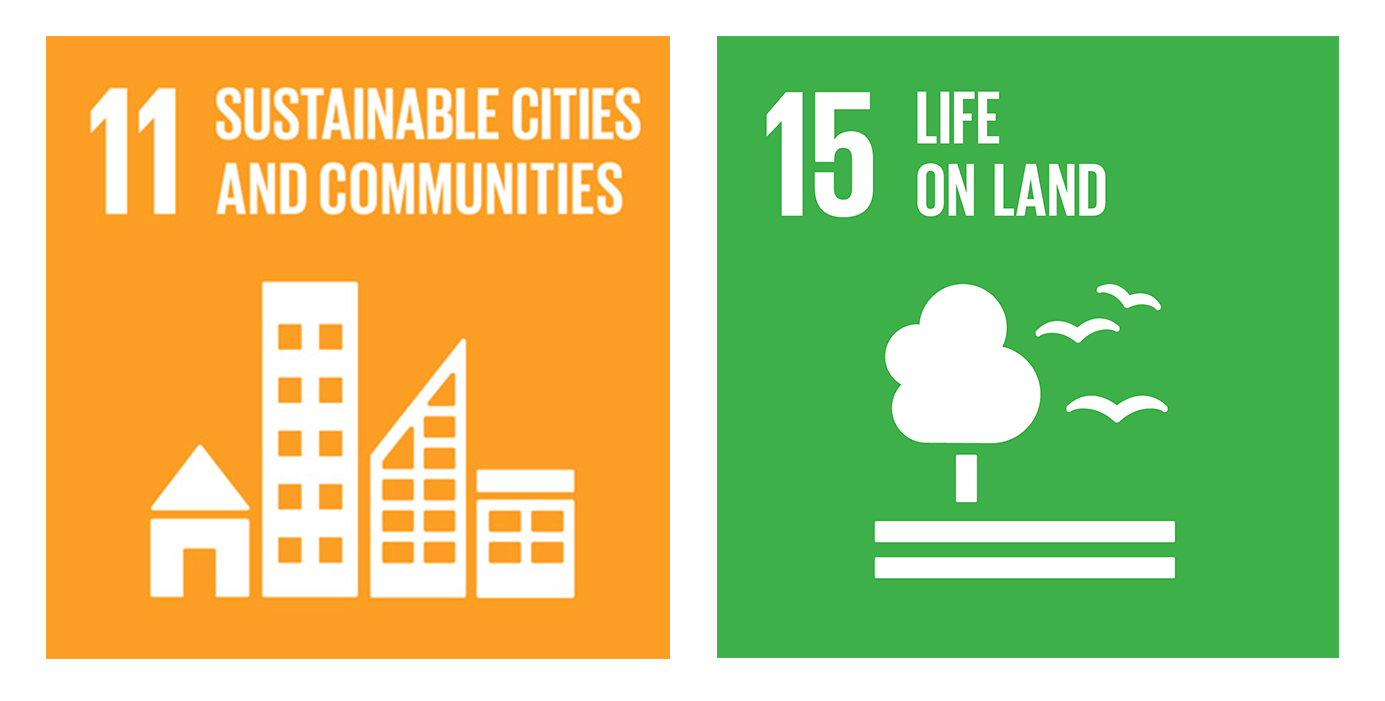 Land use is the second system that needs to be changed in order to support and promote SDG #15: Life on Land. When governments and businesses implement strategies to stop deforestation and enhance agriculture, there is a better chance for economic prosperity and business revenues as well as environmental sustainability. Mr. Calderón gave examples of two countries who supported the agriculture industry and succeeded in making good economic revenue: Mexico and Uganda. In Mexico, there was an increase in revenue for farmers by 16% and cattle ranchers grew three times their cattle heads. In Uganda, tech improvements increased crop yields and decreased pesticide use. As a consequence, the profit for investment is $20 for each $1. Therefore, it is good for the environment and the economy.
The third system is energy. By altering our systems of producing energy, we can support and achieve SDG # 7: Affordable and Clean Energy. President Calderón underlined that solar energy is now "90% cheaper than in 2008." He also explained that there is an increase in the use of domestic renewable energy systems that help reduce the cost of electricity bill for homeowners. In addition, the number of jobs that can be generated by the industries of clean energy is larger than the number of jobs in the fossil fuels industry. President Calderón presents statistics that indicate the availability of 476,000 jobs in the solar and wind power generation industry in the United States alone, while there are 151,000 jobs in the fossil fuels industries.

As the Chair of the Global Commission on the Economy and Climate, President Calderón warned that the economic risk does not lie in taking actions on climate change, but rather in the decision of investing in old systems that result in stranded assets. He mentioned that most of the investments are divesting away from coal assets for example, so they will be stranded assets in the future.
The speech of Felipe Calderón, Former President of Mexico and Chair of the Global Commission on the Economy and Climate directed the focus of the business leaders attending the summit to the importance of their role in transforming the greatest challenge of our time into the greatest opportunity for the global economy. He encourages every business leader to make the right decision and start to take an action on climate change, to save the planet and ensure a prosper future for the next generations. President Calderón concluded his speech with the powerful call to action: "We can turn the greatest global challenge into the opportunity of a lifetime. Do well by doing good."
Translation: English to Chinese
气候变化是我们这个星球现在面临的最大挑战。因为飓风、野火和干旱这些类型的事件具有蝴蝶效应,所以没有人可以免疫和逃避它们的后果。当自然灾害影响到一个城市时,它同时也会影响到城市周围的一些地方。因此,政府和企业领导者必须合作制定战略来控制和结束气候变化。应对气候变化的环境和经济效益大于遵循相同的旧做法并忽视这种气候现象风险的好处。这是墨西哥前总统兼全球经济与气候委员会主席FelipeCalderón在联合国支持基金会的峰会"可持续发展目标融合:为了全球目标的投资和伙伴关系"期间发表的演讲的主要内容。此次会议于2018年9月19日在联合国总部的联合国经社理事会会议厅举行。
卡尔德龙总统质疑了所谓的在选择促进经济增长与应对气候变化之间的"错误两难"。他认为"实现更好的经济增长和更好的气候可能是可以共同实现的。"卡尔德龙总统坚持认为应对气候变化需要与高成本挂钩的论点是无效的。他解释说,事实上应对气候变化并采取行动可以为私营公司和整体经济带来更多的利益。
卡尔德龙总统在演讲中解释说,采取行动应对气候变化和"做正确的事情"可以在很多层面上为人们带来利益。具体来说,我们可以:
避免因空气污染导致70多万人过早死亡

从碳价收入和化石燃料补贴中筹集2.8万亿美元

实现更高的全球GDP增长

产生超过6500万个额外的低碳工作岗位

增加女性就业和劳动参与
卡尔德龙总统表明,采取行动应对气候变化是对经济有益的,人们可以从三个方面的改变开始入手:城市、土地使用、和能源。卡尔德龙总统建议通过改造建筑,我们可以实现联合国第11条可持续发展目标:可持续的城市和社区。他强调,仅在改造行业就可以为社会创造330万个新工作岗位。通过遵循这一建议,我们可以建立可持续发展的城市并为社会创造更多价值和利润空间。
为了支持和促进联合国第15个可持续发展目标:陆上生活,土地使用是第二个需要改变的系统。当政府和企业实施战略以阻止森林砍伐和增强农业发展时,促进经济繁荣、商业收入增加以及环境的可持续发展的机会就更大。卡尔德龙总统用墨西哥和乌干达的例子说明了这两个支持农业的国家,也成功地创造了良好的经济收入。在墨西哥,农民的收入增加了16%,牧场主的牛头数增加了三倍。在乌干达,技术改进提高了作物产量并减少了农药的使用。因此,每1美元的投资利润可以达到20美元。因此,这些都有利于环境和经济。
第三个系统是能源。通过改变我们的能源生产系统,我们可以支持并实现联合国第7个可持续发展目标:经济实惠的清洁能源。卡尔德龙总统强调,太阳能现在已经"比2008年便宜了90%。"他还解释说,国内可再生能源系统的使用有所增加,这有助于降低房主的电费成本。此外,清洁能源行业可以产生的就业岗位数量远远大于化石燃料行业里的就业岗位数量。卡尔德龙总统提供的统计数据显示,仅在美国,太阳能和风力发电行业就有476,000个就业岗位,而化石燃料行业则只有151,000个。
作为全球经济和气候委员会主席,卡尔德龙总统警告说,经济的风险不在于对气候变化采取行动,而在于投资导致资产搁浅的旧系统。他举例说,大多数投资正在剥离煤炭产业,因此未来它将成为搁浅的资产。
墨西哥前总统、全球经济与气候委员会主席费利佩卡尔德龙的讲话,使得出席峰会的这些商界领袖去关注他们自己的重要性在于把我们这个时代最大的挑战转变为全球经济最大的机遇。他鼓励每个商业领袖做出正确的决定,来开始对气候变化采取行动,开始拯救地球并确保我们下一代的繁荣未来。卡尔德龙总统以强有力的行动呼吁结束了他的演讲:"我们可以将全球最大的挑战转化为这一生最好的机遇。通过做正确的事情我们就可以做到。"